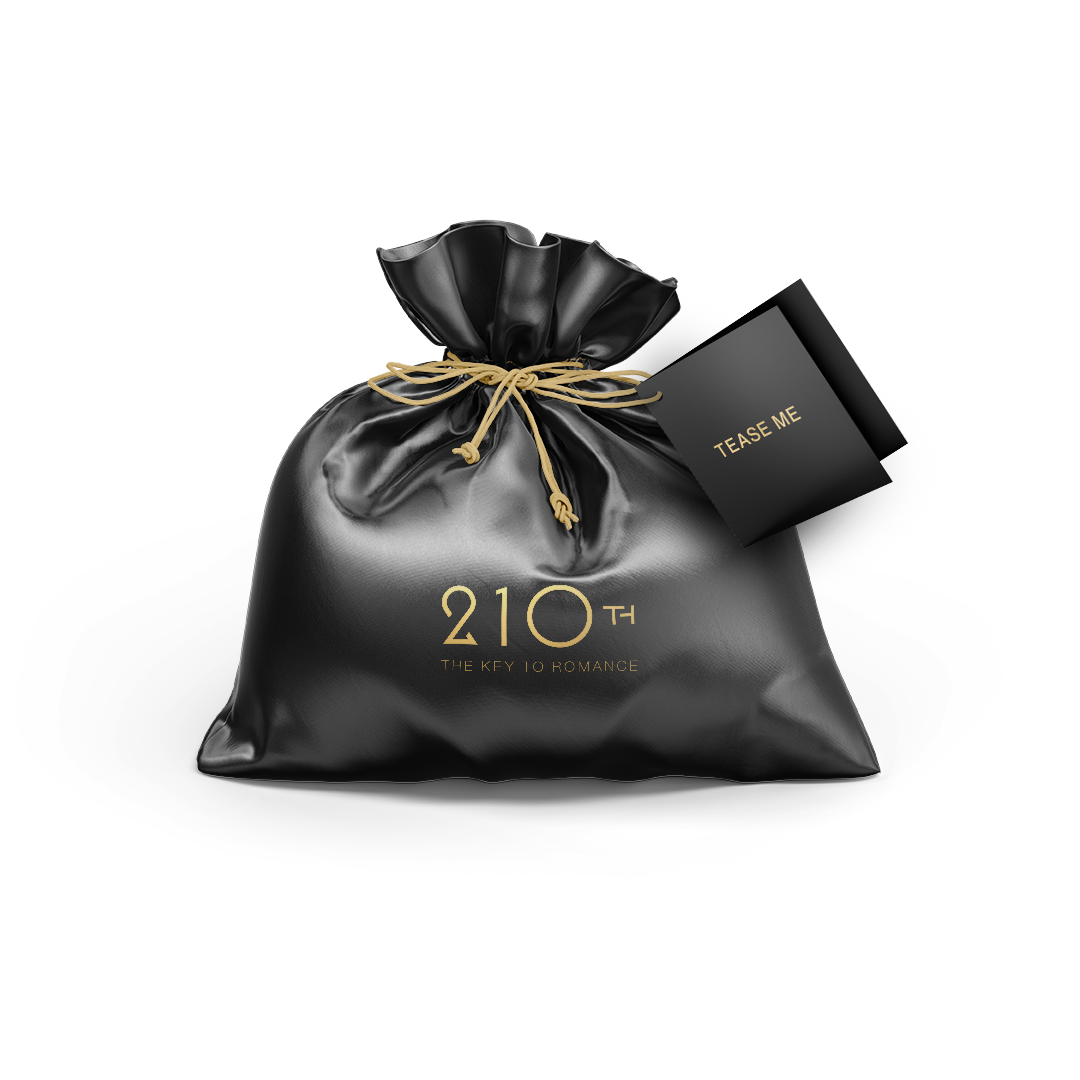 Tease me
Bag full of erotic accessoires
Various erotic accessoires for play, seduction, love and intimacy. Lubricant, massage oil, a blindfold or bondage. An elegant pocked sized vibrator. And Daisy, the cuties little Duckie with her exceptional strong motor that will surely take you to heaven.
Tease me until you please me. With massage oil, lubricant, a vibrating cock ring, a French sleeve, Daisy the cute little duckie that only goes to heaven, satin blindfold or bondage and a secret assignment. All in a beautiful satin bag

Various erotic accessoires for love, play, seduction and intimacy


Daisy, the cute little duckie, a finger vibrator with an exceptional strong motor,
A vibrating cock ring,
A French sleeve,
Sachets of 210th sensuous massage oil,
Sachets of 210th silky soft lubricant,
Three secret assignments,
Satin blindfold and bondage,
All in a beautiful satin bag.


As a gift for the both of you.